Fellowship-Funded Project Leads to Clinical Trials in the Fight Against Acute Myeloid Leukemia
Tian Yi Zhang, M.D., Ph.D., received an A.P. Giannini Foundation fellowship in 2017 to support her research examining bone marrow failure in patients with acute myeloid leukemia (AML).  According to Dr. Zhang, patients with AML are unable to produce red blood cells and platelets — processes that normally take place in the bone marrow.  Under the mentorship of Dr. Ravi Majeti at Stanford University School of Medicine, Dr. Zhang used a mouse model to study how AML cells interacted with other cell types in bone marrow.
Dr. Zhang discovered that mice injected with patient-derived AML shifted production of red blood cells and platelets to their spleens, a development that does not occur in human patients.  Dr. Zhang in turn adapted her mouse model by surgically removing their spleens and reexamined AML's effect on the modified mice.  In a significant finding, human AML cells were confirmed to secrete a well-studied protein, IL-6, which suppressed the production of red blood cells.  IL-6 is also known to cause inflammation, and many FDA-approved drugs exist to block the action of IL-6 in patients with rheumatoid arthritis, Crohn's disease and other disorders.  In the final experiment of her fellowship, Dr. Zhang treated the modified mice with an existing FDA-approved drug to block the action of IL-6.  Her research found that the treated mice, when compared to the control group, were less anemic.  The paper resulting from this research was published in Science Translational Medicine and may be accessed here.
Since the completion of her fellowship, Dr. Zhang has been working with the manufacturer of an FDA-approved drug that blocks IL-6 to conduct a clinical trial of the drug's effect on patients with AML.  The hope is that by inhibiting IL-6, AML patients will produce their own red blood cells and platelets.  In addition, Dr. Zhang has been awarded an NCI K08 Career Development Award to further explore other questions raised in her fellowship project, including why humans are unable to move the production of normal blood cells to their spleens as mice do.
"We still don't know how to cure AML," said Dr. Zhang.  "But if we can reverse the suppression of red blood cells in patients, they can live much longer and lead better lives rather than spend it in the transfusion center."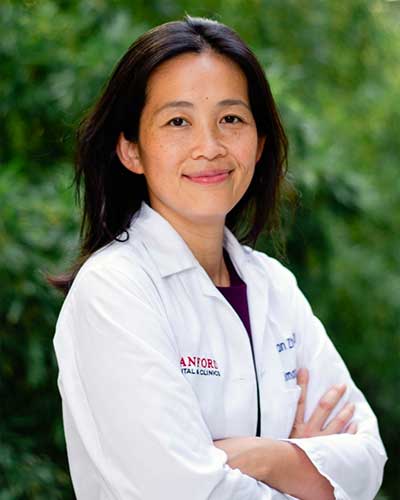 Fellows Participate in Telepresence Training
The COVID-19 pandemic has fundamentally changed the way that everyone interacts with one another.  Teleconferences held over Zoom have replaced in-person meetings, presentations, and job interviews.  Leading in the workplace now requires effective presentation and communication in this new format, especially as Fellows conduct telemedicine, teach online, and participate in virtual conferences, media interviews, and professional association meetings.
Recognizing this new reality, the Foundation hosted a telepresence training over Zoom in November 2020.  The training, "Making an Impression at a Distance – Keys to a Powerful Telepresence," was led by Brian Cooley, Editor at Large at CNET.  Mr. Cooley discussed the technical aspects of participating in a videocall to ensure that a participant is heard clearly and is visible.  Specific recommendations included using a headset to reduce room tone and to set one's computer or device at eye level.  Mr. Cooley also explained the importance of sitting close to the camera "so only one shirt button is showing" so as not to fade into the background.   Finally, Mr. Cooley discussed backgrounds and pointed out that a blank wall behind a participant can sometimes look like a mug shot.  Having said so, he advised against virtual backgrounds.
A.P. Giannini Fellows who participated in the training unanimously agreed that the training offered useful recommendations to help them to command a greater presence on videocalls.   "The presentation provided great insight on how to form a more intimate connection with your audience despite the physical separation when meeting via technology (Zoom, Microsoft Teams, etc.)," said 2020 Fellow Ebony Flowers, MD.   "The audio/visual suggestions offered a new perspective on how to make everyone in the meeting feel more comfortable and engaged with each other in formal and informal settings."  The Foundation plans to host additional training to further advance Fellows' comfort with and presence in videocall platforms.
If you would like to watch the telepresence video, please contact the Foundation.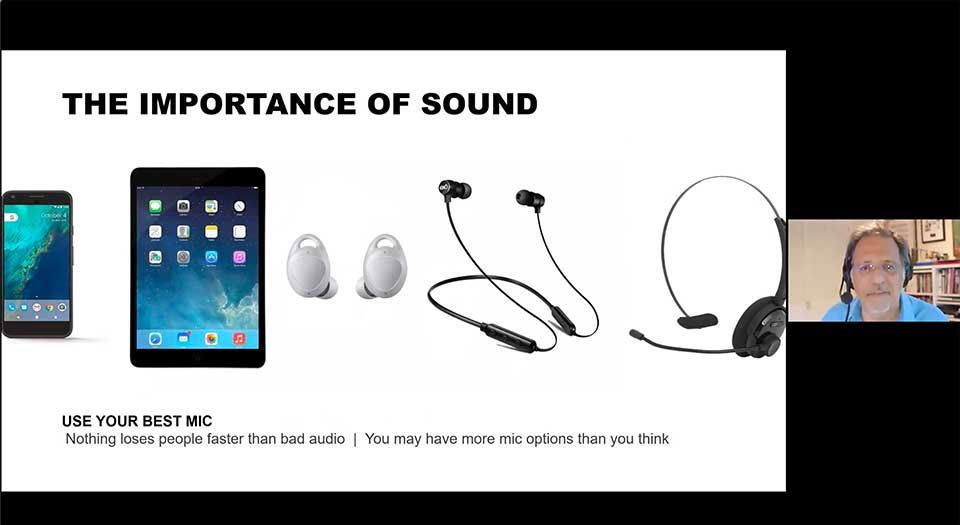 75 years of A.P. Giannini Fellows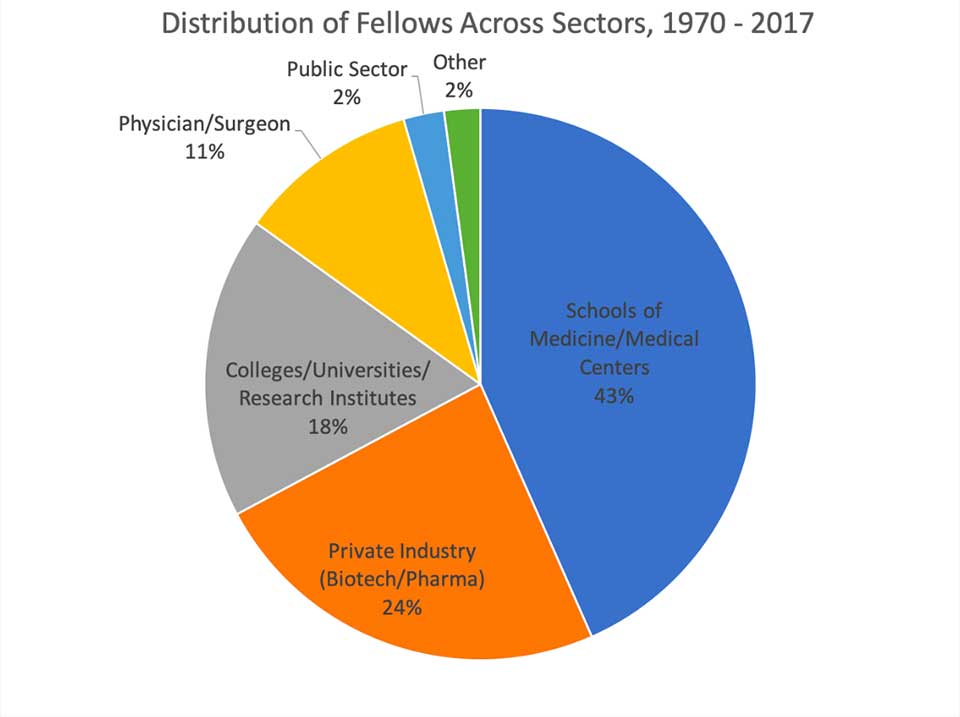 This year marks the 75th anniversary of the A.P. Giannini Foundation, established on May 6, 1945, to support innovative research in the basic sciences.  Since its inception, the Foundation has distributed more than $40 million to support 1,000 postdoctoral biomedical researchers at California medical schools
Fellows hold leadership positions across sectors – at medical schools, at major research universities and institutes, at biomedical and pharmaceutical companies, and in government agencies.   A small sample of outstanding alumni includes:
Hal Barron, M.D. (1995 Fellow)
Chief Scientific Officer and President of Research and Development
GlaxoSmith Kline
Julie Kauer, Ph.D. (1986 Fellow)
Professor of Physiology & Biotechnology
Brown University School of Medicine
Leader in the field of synaptic transmission and plasticity
Raymond Rodriguez, Ph.D. (1974 Fellow)
Emeritus Professor of Genetics, UC Davis
Holder of 18 patents
Vicki Sato, Ph.D. (1974 Fellow)
Retired Professor of Management Practice,
Harvard Business School
Director, Bristol-Myers Squibb
Former President of Vertex Pharmaceuticals
Looking at data from nearly 400 Fellows from 1970 to 2017, the majority (61 percent) have pursued research and teaching careers at schools of medicine, colleges and universities, and research institutes.  An additional 24 percent have pursued research careers in the private sector.  Some Fellows with medical degrees have opted to focus exclusively on providing patient care.
The Foundation's website has recently added a searchable directory of its Fellows dating back to 1970.  We encourage former Fellows to contact the Foundation to update any information.