F

ormer APG Fellow Elected a Fellow of the American Association for the Advancement of Science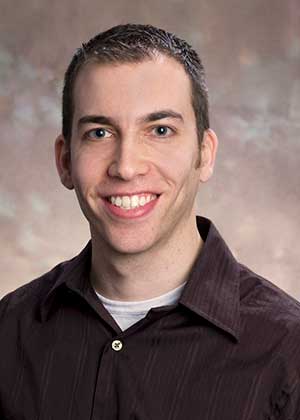 David Weiss, Ph.D.
2005 Fellow David S. Weiss, Ph.D., is Professor of Medicine in the Division of Infectious Diseases and Director of the Emory Antibiotic Resistance Center at Emory University School of Medicine.  A major area of interest at David's lab is elucidating the factors controlling heteroresistance – a phenomenon in which a minor subpopulation of bacterial cells, co-existing among cells that are susceptible to antibiotics, exhibits resistance to antibiotics.  That subpopulation of cells can be difficult to detect with conventional diagnostic tests yet potent enough to result in treatment failures in clinical settings.  By understanding heteroresistance, David and his team have found evidence that combinations of antibiotics may be used to treat bacteria previously regarded as invincible to medical intervention.
In describing the stealthy resistance to antibiotics attributed to heteroresistance, David draws an analogy to attending a 3-D movie with and without 3-D glasses. "Without 3-D glasses, you can make out shapes and colors, but things are so much clearer when you put on the 3-D glasses.  We think of resistance in the same way.  When you put on the heteroresistance glasses, you gain clarity in understanding why certain antibiotics might be failing in a particular case and, on the flip side, why combinations of antibiotics might be working," he explains.
For his work, David was recently elected a Fellow of the American Association for the Advancement of Science (AAAS).  AAAS Fellows are recognized for their extraordinary achievements in their disciplines, and in David's case, AAAS honored David "for distinguished contributions to the field of microbiology, particularly the study of antibiotic resistance and the development of methods to detect and treat resistant infections."
As he reflects on his A.P Giannini fellowship, David said it gave him flexibility during his postdoctoral training at Stanford University with Drs. Denise Monack and Stanley Falkow to go "in whatever direction [he] wanted."  That spirit of flexibility eventually led to his study of heteroresistance years later.  His advice for researchers in the early stages of their careers? "If you really believe in an idea, don't give up on it."  In David's case, his research has translated directly into life-saving applications, such as for patients with pan-resistant infections with no clear treatment options.
Former Fellow Shares Lessons Learned from his 30-Year Research Career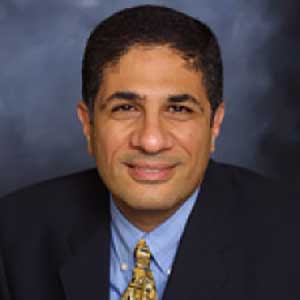 Sherif Emil, M.D.
In a recent virtual alumni/fellow gathering, 1993 Fellow Sherif Emil, M.D., shared 10 lessons from his research journey over the past three decades. Sherif wears many hats, including Mirella & Lino Saputo Foundation Chair in Pediatric Surgical Education & Patient and Family-Centered Care and Professor of Pediatric Surgery, Surgery, and Pediatrics at McGill University Faculty of Medicine.
In reflecting on his research career, Sherif credits one of his first mentors, Jerrold Longerbeam, M.D., who had served on the Scientific Advisory Committee of the A.P. Giannini Foundation, for encouraging Sherif to spend time in the lab despite Sherif's primary interest in working as a pediatric surgeon. Sherif's postdoctoral research was a project on bowel transplant, but collecting data proved to be a very frustrating if not impossible situation.  Sherif felt he had no choice but to abandon the project.
He switched his research focus to the use of administering nitric acid to patients to treat pulmonary hypertension, and the results proved to have critical applications at the bedside. Sherif became an expert in the field, and he advises other scientists to "know when to U turn."
While he was initially reluctant to spend time in the lab, Sherif grew to enjoy research very much.
You never know what will capture your imagination until you open your eyes.
After he completed his medical training, Sherif's first job did not require him to do any research.  Nevertheless, he published extensively. His advice? "Don't let limited expectations limit you!" Sherif acknowledges, however, the tension that exists for M.D.s who question what the right balance is between research and clinical work. Sherif's passion is in treating patients, so that has remained his primary focus. He encourages others to follow their passion when faced with tough choices.
Sherif's talk was organized as part of the Foundation's leadership and communications training. These virtual gatherings are designed to foster community between fellows and alumni and to explore topics that are relevant to researchers' work across disciplines and sectors.
2022 Fellows Present Their Research
The 2022 fellows have completed six months of one-on-one communications training that helps them explain their important research so those outside of their field can understand it.  The Foundation's communications training program also teaches fellows essential components of a successful presentation.  At the conclusion of the program, fellows present their research as part of the Foundation's video series, "Crossroads: At the Intersection of Research & Medicine." Be sure to watch the newest class of fellows discussing their inspiring research.