Announcing the 2020 Fellows!
Kassie Dantzler, Ph.D.
Stanford University School of Medicine
Malaria is a major global health problem causing approximately 500,000 deaths each year. The immune system's response to malaria develops slowly over an individual's lifetime. Older children and adults are protected from symptomatic infection, but asymptomatic infection is still common. Dr. Dantzler's long-term goal is to understand why natural immunity to malaria is incomplete and how this immunity can be boosted by a vaccine. She is investigating how repeated malaria harms the function of specific immune cells (called monocytes and gamma delta T cells) and the impact of these processes on other arms of the immune response.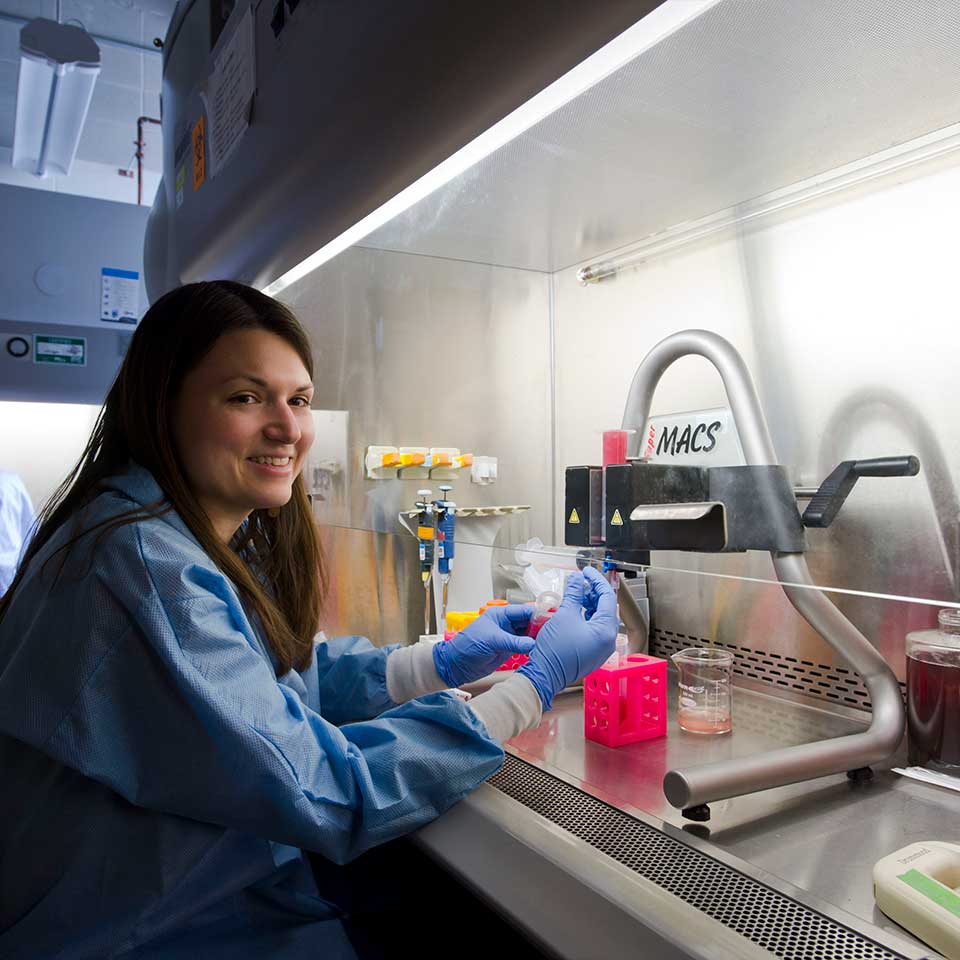 Ebony Flowers, Ph.D.
University of Southern California Keck School of Medicine
Metastasis — the spread of cancer cells from the primary tumor to other organs throughout the body — is the most common cause of breast cancer-related death. Once breast cancer cells leave the primary tumor, the lungs and bone are the most frequent sites for new tumor formation. Once these cells leave the breast tissue, they encounter many obstacles that cause different types of stress. Dr. Flower's goal is to understand how breast cancer cells overcome these hurdles to populate a completely different organ. She hopes her research will elucidate how these cells can be tracked and eliminated without harming normal tissue.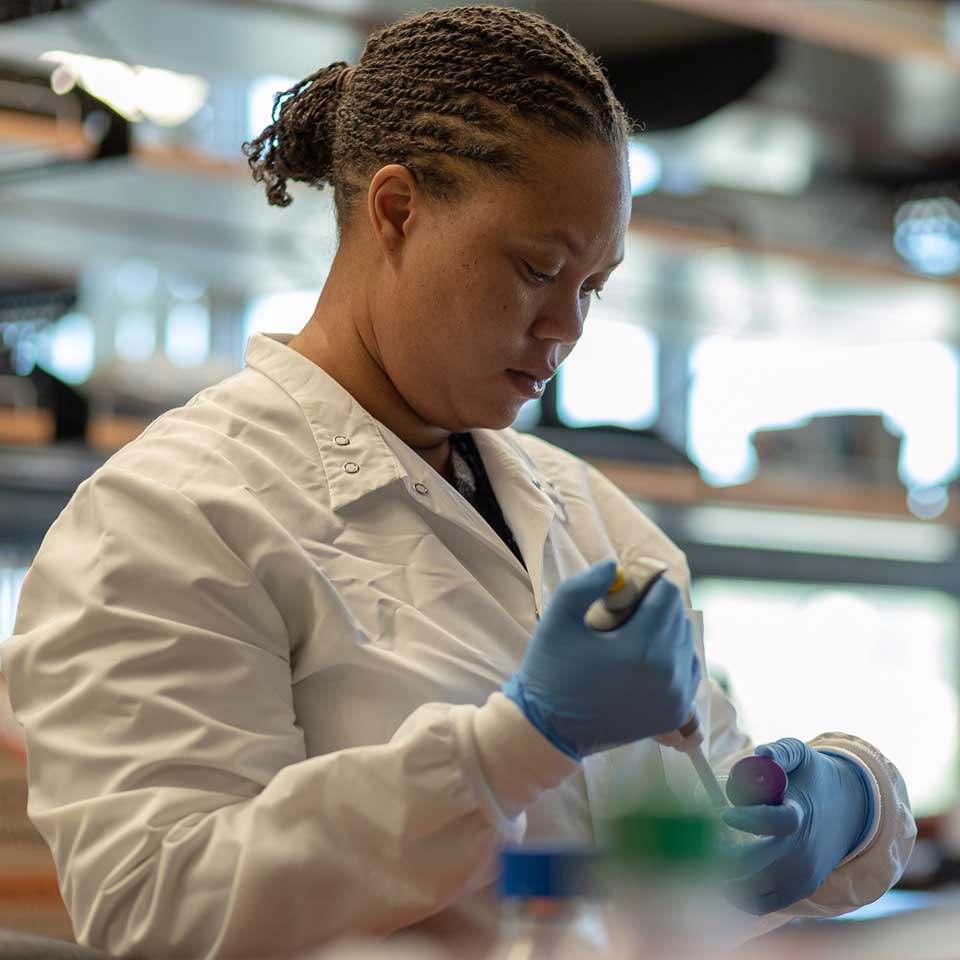 Lisa Kohn, M.D., Ph.D.
University of California Los Angeles David Geffen School of Medicine
Although type 1 diabetes is managed by endocrinologists, the fundamental problem is the immune system inappropriately attacking the pancreas.  To this end, researchers are examining long-term changes to gene expression (called epigenetics) to explain the development of autoimmunity in type 1 diabetes. Epigenetic regulator UTX is critical to changing the gene expression of T cells, inducing them to kill insulin-producing pancreatic cells. Importantly, epigenetic changes in gene expression are long lasting but can be reversed. By studying how UTX regulates gene expression in autoimmunity, Dr. Kohn hopes to better understand how immune responses can be changed to prevent or reverse type 1 diabetes.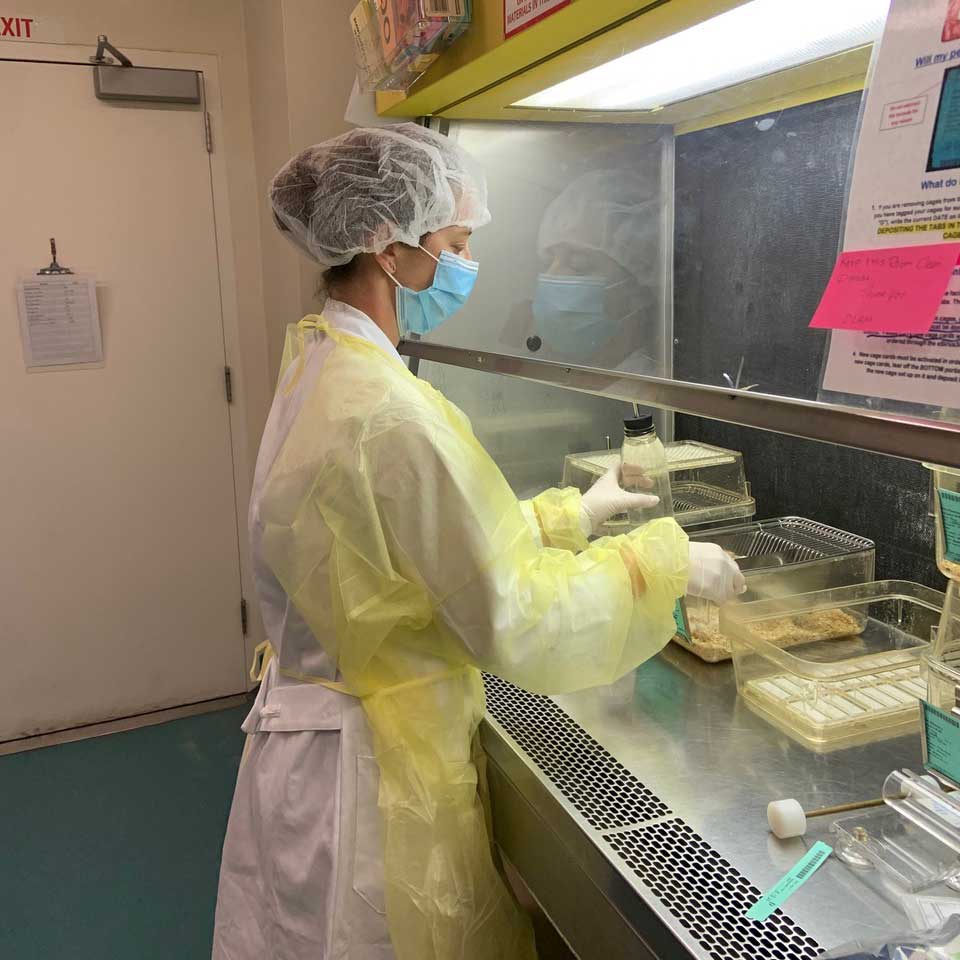 Maya Kotas, M.D., Ph.D.
University of California San Francisco School of Medicine
To defend against pathogens and other stressors, the immune system and the cells lining the airway communicate closely. Dr. Kotas's work focuses on how the cells lining the airway alert the immune system to stress or infection, cause the immune system to produce signaling molecules, and then shift their behavior in response to those molecules. By identifying the specific cells that are involved in this communication loop, the molecules they use to communicate, and the way those signals are interpreted, Dr. Kotas hopes to identify new targets for therapy to treat diseases like nasal polyps and asthma.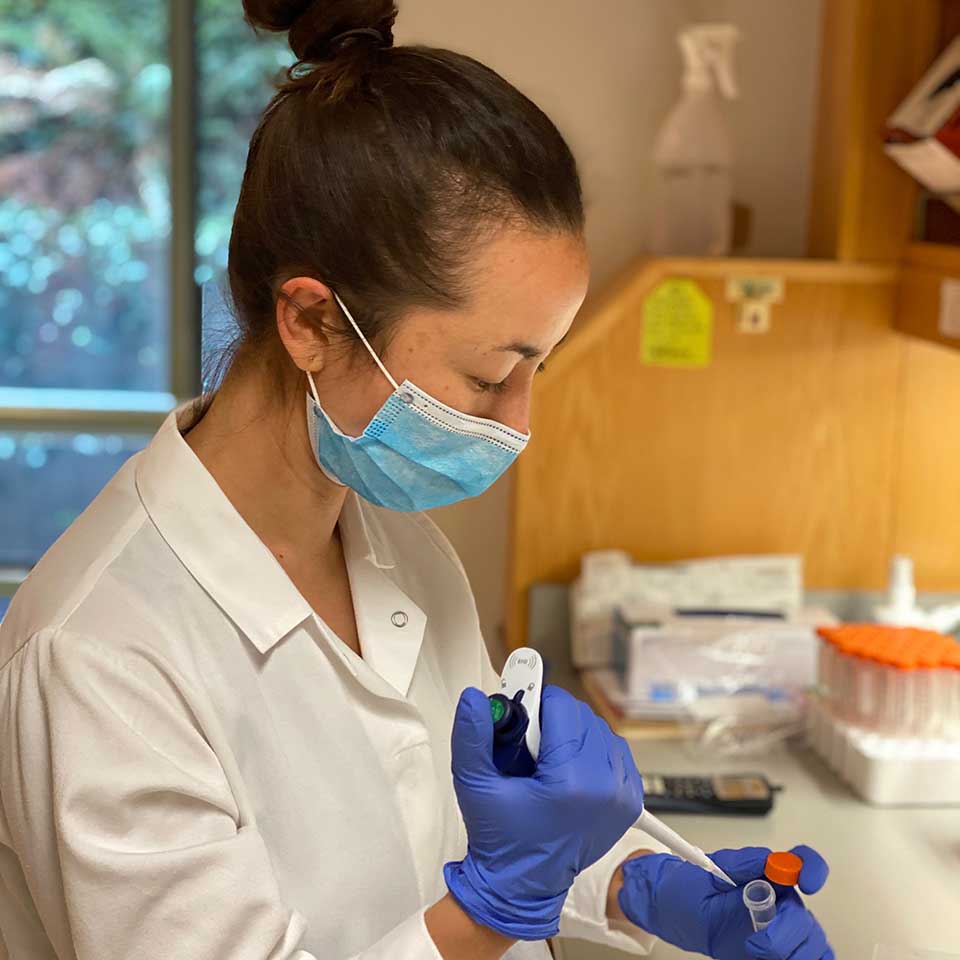 Sam LoCascio, Ph.D.
University of California Los Angeles David Geffen School of Medicine
Neurons exhibit a vast repertoire of 3 dimensional shapes, which allows them to communicate with the body and with one another to enable sensation, movement, and thought. Understanding how genes sculpt these diverse shapes could shed light on neurodevelopmental disorders. The brain of the fruit fly is ideal for approaching this problem, due to its relative simplicity and our ability to probe the effects of precise genetic changes. Recent technologies have captured images of hundreds of unique neuronal morphologies, and corresponding profiles of gene expression, with unprecedented detail. Together, this information is revealing how common genetic "building blocks" give individual neurons their specific morphologies.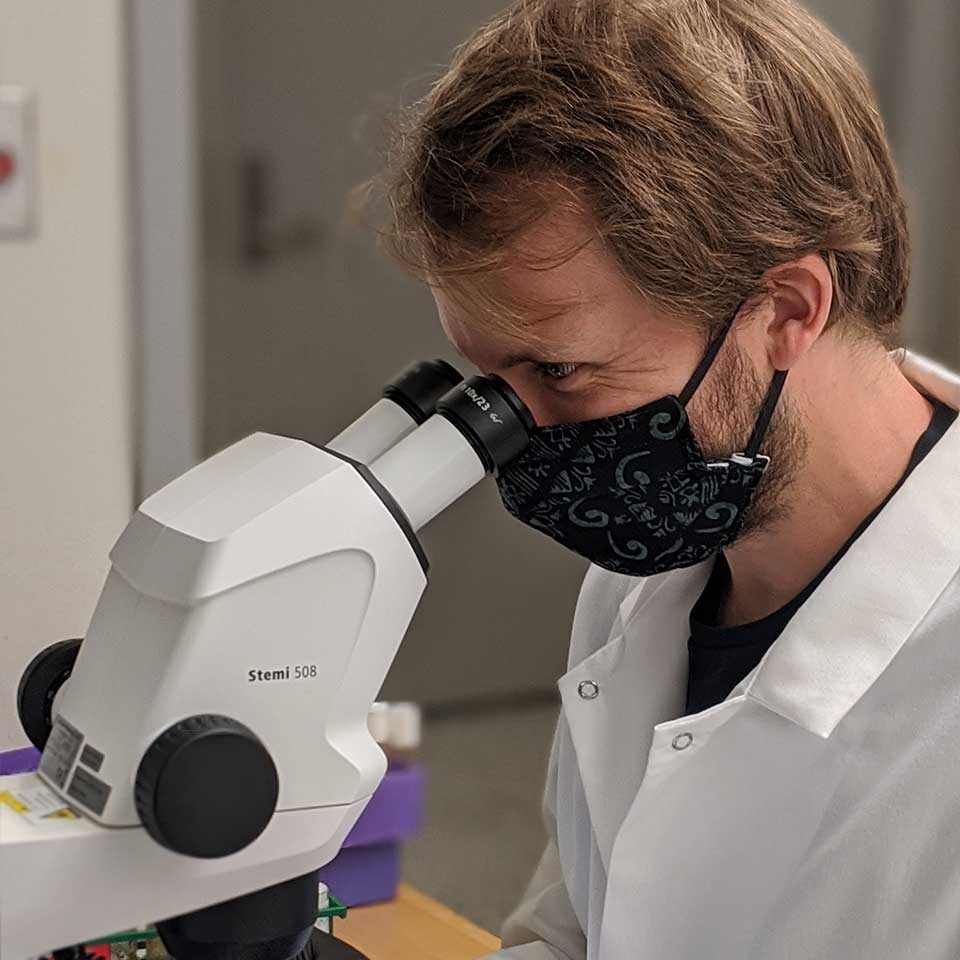 Mandi Ma, Ph.D.
Stanford University School of Medicine
Colorectal cancer is the second leading cause of cancer-related deaths that do not have any cures. Over 95% of colorectal cancer patients have genetic mutations that cause inappropriate activation of the WNT pathway, which is a crucial cell-cell communication system required for the proper growth and maintenance of many adult tissues. The goal of Dr. Ma's research is to identify vulnerabilities specific to the oncogenic (cancer-promoting) WNT pathway that do not interfere with normal WNT signaling, as this is the key to developing viable therapeutics for colorectal cancers.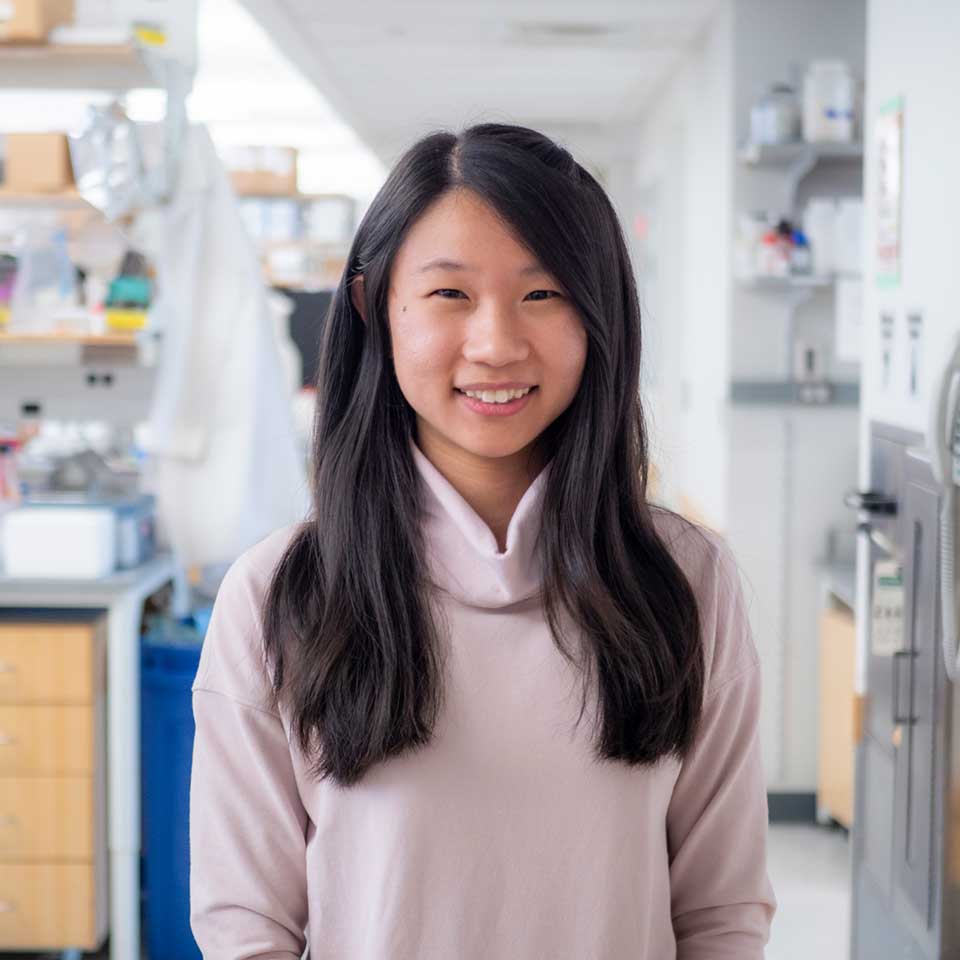 Jack Rose, M.D., Ph.D.
Stanford University School of Medicine
Approximately half of human cancers contain extrachromosomal circular DNAs (ecDNAs). These circular DNAs are distinct from chromosomal DNA in their structure and behavior. It is clear that ecDNAs enable cancers to evolve and defeat current treatments, yet their basic biology is poorly understood. Little is known about how they are damaged, and how that damage is repaired. Dr. Rose's research focuses on these processes to further our understanding of critical actors in malignancy and to facilitate the development of new therapies targeting ecDNAs.
Conversations with Former Fellows
1984 Fellow Dr. Joel Ernst, Chief of the Division of Experimental Medicine at UCSF, discusses his career path and the keys to a rewarding career.
Unable to host its Annual Colloquium in April 2020, the Foundation has engaged former Fellows in conversations with current Fellows via Zoom. These conversations are facilitated by Journalist-in-Residence Jerry Kay and have covered topics ranging from the keys to a rewarding career, the importance of communicating science during the pandemic, and applying the skills of a scientific researcher to a career outside the lab. Click here to view these conversations in their entirety.
Fellows Receive Leadership Training
Recognizing that A.P. Giannini Foundation Fellows are the next generation of scientific leaders, the Foundation launched its Leadership Program in 2018 to enhance the Fellows' ability to lead in the workplace.
Leadership is "getting a group of people to enact a vision of what needs to be accomplished."1 It follows that scientific leaders carry out a range of functions, from developing a scientific strategy to motivating colleagues to managing conflict.  Recognizing that A.P. Giannini Foundation Fellows are the next generation of scientific leaders, the Foundation launched its Leadership Program in 2018 to enhance the Fellows' ability to lead in the workplace.
The A.P. Giannini Foundation's Leadership Program begins by developing the Fellows' self-awareness of their strengths and areas for growth.  During a weekend retreat, second-year Fellows learn how to collaborate effectively in the face of colleagues' different work styles, how to navigate difficult conversations and resolve conflict, and how to inspire others.  Fellows conclude the retreat with a three-month plan for supporting their own leadership growth.  Fellows are supported in carrying out their plan through individual coaching sessions that take place over Zoom.  As examples, Fellows may work to improve their ability to provide constructive feedback that is received positively by colleagues or to ensure that team meetings provide research assistants with an opportunity to ask questions and to offer their ideas and opinions.  At the conclusion of the training, which coincides with the Foundation's annual colloquium, Fellows share how they have applied their learning in day-to-day interactions at their respective labs.  Due to COVID-19, the 2020 Leadership Program, which was launched on September 5th, has pivoted to meet entirely online.
Fellows in the Leadership Program have praised the program for teaching them to show more sensitivity and understanding toward different personality types and for improving working relationships.  Armed with this awareness, the Foundation's Fellows are well prepared to lead thriving teams in whatever career pathway they choose upon completion of their A.P. Giannini Foundation postdoctoral fellowship.
[1] Making the Right Moves: A Practical Guide to Scientific Management for Postdocs and New Faculty, Burroughs Wellcome Fund and Howard Hughes Medical Institute, page 50.